The unit is run by five leaders who volunteer in their spare time (so be nice to them!) If you'd like to find out more read on or get in touch.
Thomas Graham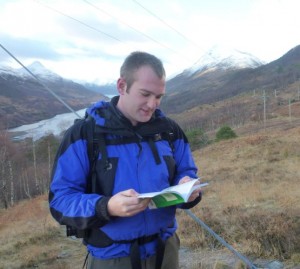 I'm Thomas and I'm the Explorer Scout Leader at the unit.  That sort-of means I'm in charge, but we try to run things as a group of leaders by consensus.
I've been involved in Scouting since I first joined Cubs (sometime in 1994…) and was in Scouts and Explorers too at 306th Manchester until I went to university, when I spent much of my time kayaking and hill walking when I wasn't involved in student politics (I was president of my Students' Union and on the executive of NUS).
I grew up in Manchester, am a proud Northerner, and try to spend my weekends walking in somewhere with actual hills (i.e. not the South of England!).  For my day job I'm a management consultant at PwC, mainly working in education, and I live in East Finchley.
Nick Conduit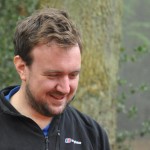 I masterminded the set up of Highgate & Hornsey ESU in early 2012 with Thomas.  By day I work for David Lloyd and Virgin gyms, looking after till systems and stuff, but by night, I plan world domination with my dog-to-be Oscar!  I live in East Finchley.
I've been involved in scouts in the Haringey District since I was eight and have been a leader for nearly ten years.  I'm not a huge fan of doing anything too strenuous, but I am a huge fan of the mighty mighty Tottenham Hotspur (where I'm a season ticket holder) and am nearly proficient at surfing.
Louis Hodge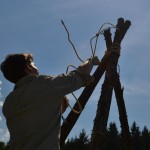 I've been in scouting for a while, since I was 8. After leaving explorers I've joined the leadership team at Highgate & Hornsey ESU and I've been here the past two years.  I'll be heading off to uni to read Economics in September but until then, at least, I'll be helping out – keeping Nick and Thomas under control!
While I'm at unit I'll still be helping out occasionally with camps and things!
Judi Kinsella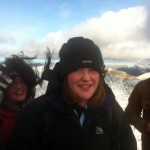 I'm Judi and I'm the newest recruit to the HHESU leadership team. I'm originally from Co. Down, Northern Ireland where I was in the Girl Guiding association for 14 years.
I enjoy working with young people and exploring! the great outdoors! Although I'm very new to the organisation, I'm enjoying every second of it and very much looking forward the next coming months and years.
I love all things creative, making documentaries, developing new ideas, watching country file, wildlife, everything Irish and plenty of fresh air.
I'm also the Post Production Co-Ordinator for an independent company called The Look.
Thea Sanders
Thea has just joined the unit and, when she gets round to writing it, we'll put her profile here! Previously she was a leader at our sister unit, Wild Wolf ESU, and as well as being involved in Girl Guides, she was an explorer herself.